It is always sad to see our favorite celebrities lose somebody they love with all their heart. But, that is a sad reality of life, and that is why it seems like we get to read such sad news on a daily basis. This time it's Anderson Cooper, who is mourning the loss of his beloved mother, Gloria Vanderbilt.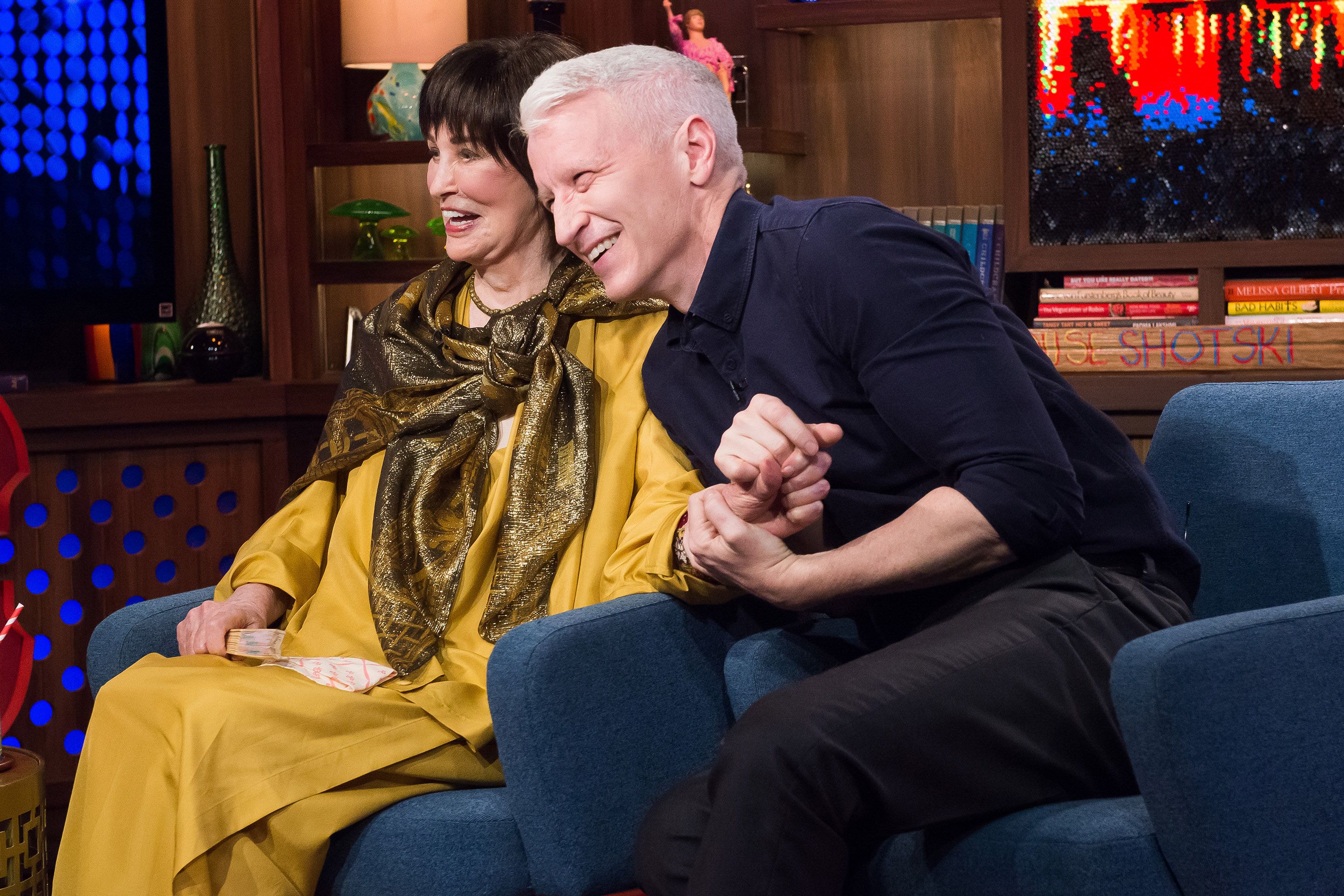 Although Vanderbilt did live a long life up till the age of 95, towards the end she was unfortunately diagnosed with stomach cancer that had already reached its advanced stage, which meant it was now spreading to the rest of her already-weakened body.
The Youngest Among His Siblings
It is said that the youngest child in the family receives the most love from his or her parents, and Anderson, among his siblings, is the youngest one. While we can't say for sure whether his mother loved him the most, but they did share a very close bond. That is why her passing has obviously come as very sad news to Anderson.
Anderson, who is famous for being CNN's anchorperson, shared an online tribute for his mother on Instagram by posting some pictures from Vanderbilt's life. The last picture he shared is the most tear-jerking of all, showing the two of them holding each other's hand, which was taken moments before she passed away.
In his post, Anderson also posted a heartfelt caption, highlighting the eternal nature of the love he feels for his mother even though she is no longer with him. He emphasized how much his mother believed in the power of love as it had guided her, provided solace to her, acted as her motivator, and also was all around her in the moments preceding her death. He called his mother's belief in love the best gift she had given to him.
Fans Poured Their Love
Naturally, fans read Anderson's highly emotional post and immediately rushed to support the celebrity in the comments section. Even celebrities couldn't contain themselves, as Bethenny Frankel posted a comment exclaiming that she found Anderson to be very lucky, probably referring to the fact that he had such a loving mother who taught him such a valuable life lesson.
A CNN obituary announcement was also made for Vanderbilt, and this was done by Anderson himself considering his position at the network as well as his ties with his mother. As you may have already guessed, while some of you may already know, Gloria Vanderbilt was quite famous in her time as not only just an actress but also as a model. Apart from that, she was also an author, and let's not forget her position as an heiress to the extremely rich Vanderbilt family.
According to Anderson, the public never got to know the fascinating personality of his mother which she only displayed off the camera. He clarified that his mother lived a full life, as fully as any human being can, and passed in the loving presence of close family as well as dear friends.