There is a lot to love about Mariah Carey, but perhaps the two most dominant factors have to be her voice and her gorgeous legs. As a singer, Carey has found immense success around the world, selling over 200 million of her records and doing countless shows.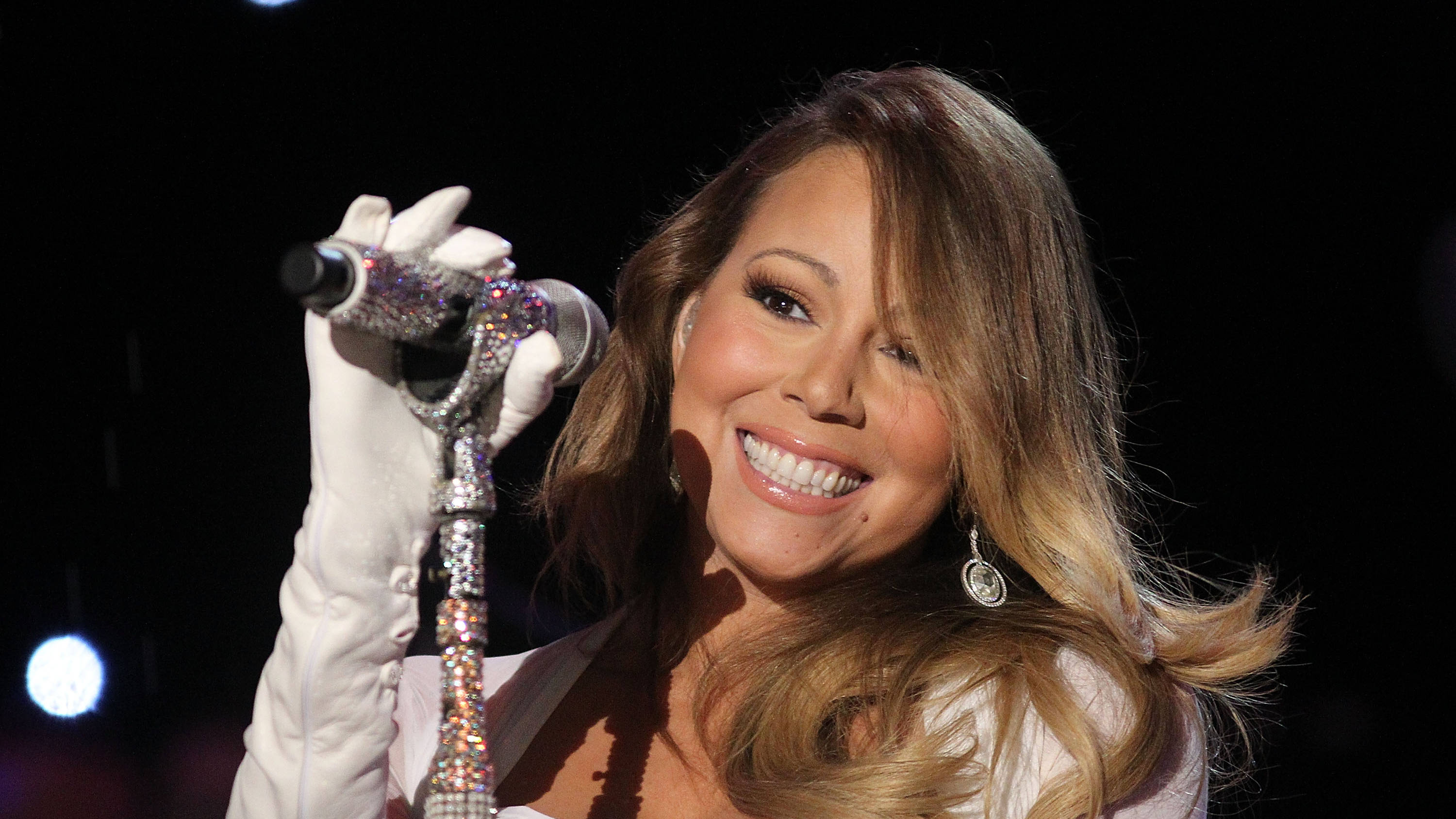 When your voice is the money maker, naturally you would want to ensure that nothing happens to it. And that is exactly what Carey has done. According to TMZ, the singer has invested around $35 million, which is an insane amount of money for an insurance policy, to buy insurance for her cords.
That's not all. Apparently, Carey recognized that her legs also play a significant role in her success and need damage protection of their own, and so she has bought insurance costing almost the same as the one she got for her vocal cords.
Phenomenal Legs
Acknowledging the beauty of Carey's legs is not a subjective matter. In fact, her legs have been recognized by the brand Gillette as the Leg's of a Goddess back in 2006 as part of a campaign involving the singer as the face. Her legs have been replicated as a 16-foot model to accentuate and emphasize their perfection. Carey has even acted as a judge to a competition which aimed to discover the most perfect pair of legs in the US.
There was a rumor back then that the Heartbreaker singer had purchased an insurance policy specifically for her legs amounting to a massive 1 billion pounds, however, that was probably not true. However, considering the fact that the singer is now well in her 40s, that time may not be that far ahead.
An Incredible Range
But let's refocus our attention on the amazingness of Mariah's voice. There are not many singers who can do what she can do, which is the exhibition of a range that spreads over five octaves. While people may credit such a unique range to years of singing practice, Carey clarified back in 1998 that her advantage was a biological one.
According to her, she naturally has nodules (a swelling of sorts)  in her chords which enable her to hit notes that other singers are unable to reach, even though nodules usually reduce the range of a singer. Singing with nodules has definitely been a challenge, however, Carey managed to master that through years of practice.
Wedding Bells
A lot is happening in Carey's life these days as she is also all set to tie the knot with James Packer, who is a 48-year-old Australian billionaire, in the coming months. According to reports, the singer is making an effort to lose a few extra pounds in preparation for the big day.
This effort includes a change in her diet which is now mostly protein-based foods as, according to reports, the goal is to shed a massive 20 pounds. It is being said that grilled chicken, asparagus, shrimp, and some lean beef are on the menu for now, while breakfast is usually skipped due to the singer's late wake-up time of around 11 am.