It is not uncommon for children to look a lot like their parents, but in the case of Reese Witherspoon's daughter, she seems to have been cloned in a laboratory with the aim of making her look just like her actress mother.
Of course, she was not cloned, but what other explanation is there for the amazing resemblance the mother-daughter duo share with each other.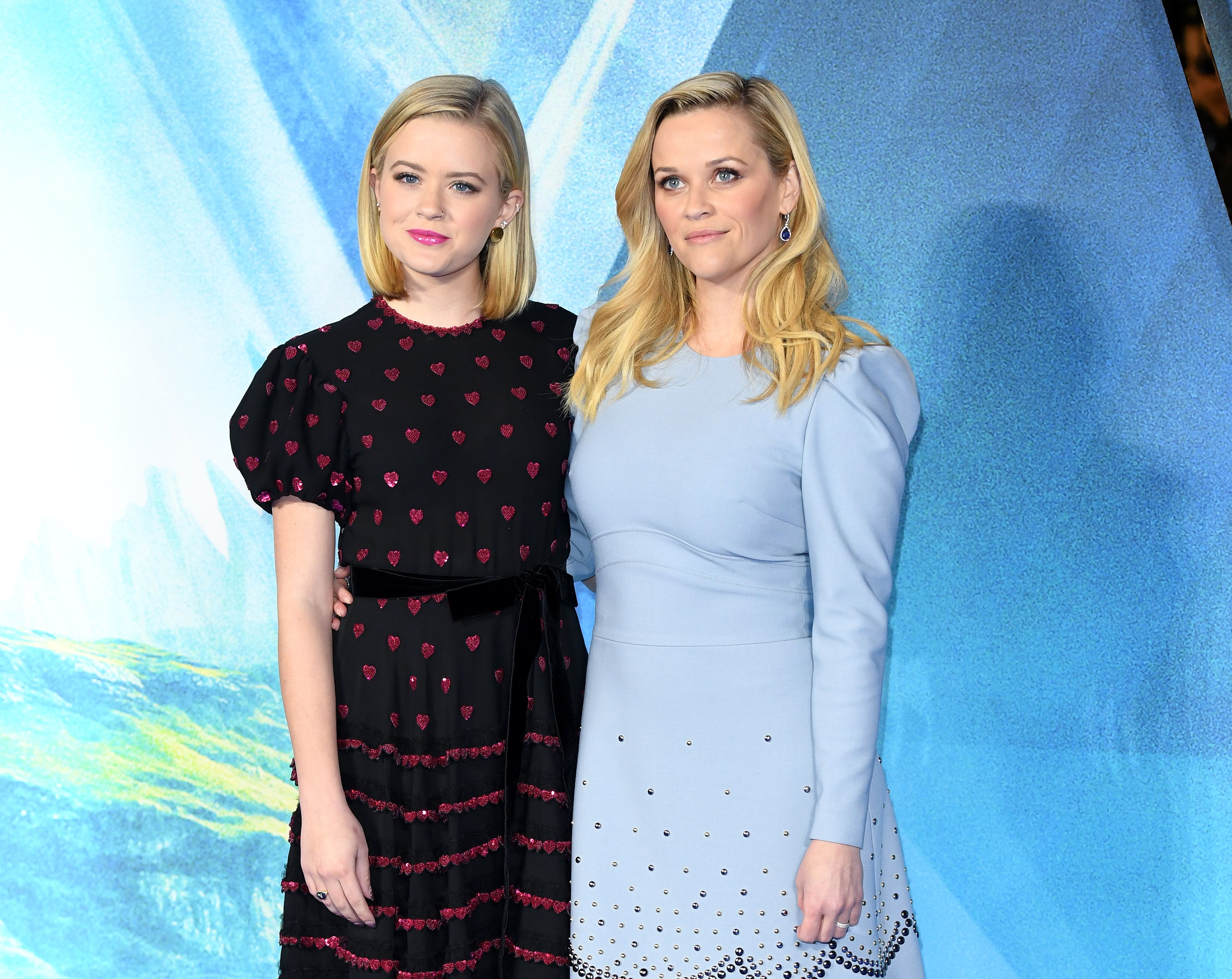 In a recent photo shared by Witherspoon on her Instagram, whereby the actress posted a picture of a cover she had done for Teen Magazine back in the day when she was only 25 years of age, it was too easy to think that it was a picture of her daughter.
Witherspoon also seems to have stopped aging after that since she looks more or less the same now as well, which is why the mother and daughter look very much like each other these days.
Freaked Out
Fans of the actress obviously couldn't contain their shock after they saw this photograph, and immediately started voicing their opinions on social media.
There were a couple of reasons why fans were freaked out, the first one being that both Witherspoon and her daughter looked very much alike, and the second one being that Witherspoon refuses to age at all even though the actress has reached the age of 43 whereby, according to the laws of aging, she should be showing some wrinkles on her face as well as loose skin, here and there.
Witherspoon's daughter Ava is just 19 years old right now, so it is certainly a huge compliment for the actress that she is being compared to someone so young even in her 40s.
A few fans even went as far as to say that Witherspoon's face had an angelic quality to it, which obviously prompted the mandatory questions demanding that the actress revealed her secrets to flawless-looking skin.
Not The First Time
This is certainly not the first instance that Witherspoon has been compared to her daughter as far as looks are concerned, as the same thing happened back in March 2017 when the actress posted a picture of her children, daughter Ava and son Deacon.
This picture had also prompted fans to let the actress know that her daughter looked exactly like her.
One comment gave the credit for Ava's resemblance with her mother to strong genetics, while another simply praised the good looks shared by the entire family.
Witherspoon is not the only one posting pictures of her family, as her daughter Ava is also very close to her mother and loves posting about her on her own Instagram handle. Recently, Ava had given her mother a heartfelt tribute on the social networking platform as the actress had turned 43 years of age in July of this year.
Even on that post, fans of Witherspoon began pouring in with comments that highlighted the blatant resemblance shared by the mother and daughter.
As far as her skincare routine goes, well, Witherspoon has made it clear that she likes to take extremely good care of her skin, and that sunscreen is the ultimate product which you must use if you want to defy the aging process.